Unlike WCA 2014, this year's edition of the tournament will featurer global qualifiers that allow teams placing in the top 2 to compete in the main event. In the European edition, 8 teams have been invited to the European qualifiers, with prize money for all eight teams. First place is well worth fighting for as it secures $45,000 as well as the ticket to China in the main event to fight for $650,000. 16 teams will feature at the LAN Finals schedule just before Christmas, on the 17th-20th December in Yichuan, China.
Europe's finest all accept invitesThe invited teams consist of many well established organisations as one would expect. However, many newly reformed rosters such as 
 Natus Vincere, 
 Monkey Business and 
 Team Secret were invited to the qualifiers over the likes of other reformed teams with star studded rosters like 
 5Jungs led by 
 Kuro S. 'KuroKy' Takhasomi and 
 Wehsing 'SingSing' Yuen's new team 
 Monkey Freedom Fighters. The tournament will serve as a test of strength for both new and old rosters alike, as the newly established rosters of 
 Team Secret and 
 Monkey Business will need to demonstrate that they can synergise as a team just as well as the old, unchanged rosters of 
 Virtus Pro, 
 Ninjas in Pyjamasand 
 Vega Squadron.
The calibre of the teams in unison with the fact that prize money is on the line even in the qualifying stage, should make this an incredible qualifiers to watch.
Invited teams
Prizepool for qualifiers
1st place: $45000 USD + invite to the WCA main event
2nd place: $22500 USD+ invite to the WCA main event 
3rd place: $15000 USD 
4th-8th place: $1500 USD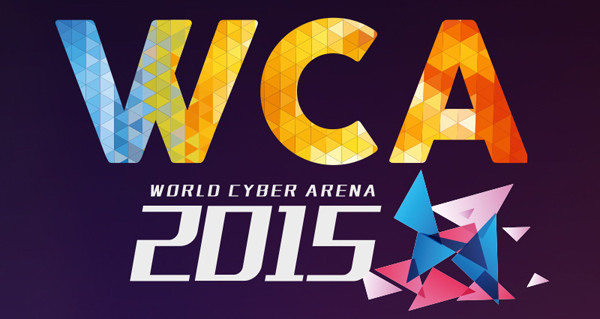 Format The matches will be played in a single elimination best of three series format, with the first two quarter-final matches being played on the 21st of September. The schedule for the matches is as follows:
September 21st, 2015 (17:00 CEST): Quaterfinal #1, quaterfinal #2
September 22nd, 2015 (17:00 CEST): Quaterfinal #3, quaterfinal #4
September 23rd, 2015 (17:00 CEST): Semifinal #1, semifinal #2
September 24th, 2015 (17:00 CEST): Third place decider, qualifier Finals
Coverage of the event will be brought to you by our wonderful casting team at the joinDOTA studios in Berlin, and all matches will be broadcasted on Twitch.
Sources: WCA-Europe, joinDOTA